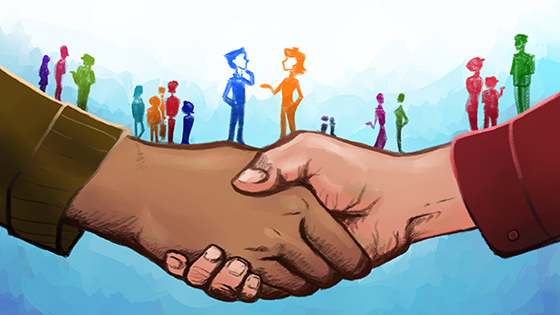 The Lunch & Learn Series is designed to provide you with a brief overview of hands-on-tools that will facilitate various aspects of communicating your work outside of the lab. This series offers a 'menu' of tools that g.e@UBC will develop further in workshops and modules that will be offered this fall. Although the content of some of the modules have already been selected, you will have an opportunity to request workshops on tools that you find valuable. Bring your own lunch and we will provide refreshments. We are pleased to launch the first Learn & Lunch gathering on September 29th, 2014. The first offering is titled:
Connecting with Your Stakeholders to Communicate Your Results, Deepen Your Impact and Mobilize Resources
Description: Join us for this overview of some of the key tools you need to know to effectively engage with your stakeholders. Learn how to map your relationship network, how to visually communicate the social and economic impact of your research, how to frame your work in a way that resonates with the public and build closer relationships with funders. This interactive lunch and learn will cover these topics and provide an opportunity for you to share with us which areas you want to learn more about in future sessions. Read more.
Facilitator: Steve Williams. President, Constructive Public Engagement