GREAT News
Angus Livingstone Appointed Innovation Catalyst
genomics.entrepreneurship@UBC leader and University-Industry Liaison Office Managing Director, Angus Livingstone, has been appointed as UBC's Innovation Catalyst. As Innovation Catalyst, Angus' role will be to spark and accelerate UBC's new Innovation Strategy, which aims to leverage the university's research and education activities in order to further contribute to job creation, economic growth and social benefits in British Columbia and beyond.
Congratulations, Angus, on your exciting new role! Read more about the story at UBC News.
Partner Project News
AdapTree Hosts GE3Ls Stakeholder Meeting
On February 6th, AdapTree met for a half-day session with project stakeholders and end users in British Columbia, including provincial policy makers, tree breeders and industry representatives. The objectives of the meeting were to share the project's GE3Ls findings to date, and to get guidance from stakeholders on how best to share project findings with a broader audience of end users.
One of the presenters at this session, genomics.entrepreneurship@UBC intern Molly Moshofsky, introduced her report "Perceptions of Climate Change Adaptation in Forest Management: Preliminary Results for Policy Makers".  She presented findings from a total of 16 focus groups that were conducted in four case study communities (Quesnel and Golden in BC, and Athabasca and High Level in Alberta) during 2012 and 2013.
Following this productive session with a BC focus, the Adaptree team will host a similar meeting with stakeholders and end users from Alberta.
Dr. Sally Aitken in the News
AdapTree project leader, Dr. Sally Aitken, has been recently featured in two articles. Read "Genetics affecting trees" at Canadian Geographic, and "New genes for old forests as Canada warms" in the Ottawa Citizen.
TAIGA Workshop
Dr. Richard Hamelin and the TAIGA project hosted a hands-on workshop and demonstration on February 20th, 2014 for their industry partners and project stakeholders. Participants learned the basics of genomics and the TAIGA approach, how to identify symptomatic plant material and DNA extraction, as well as how to detect with TaqMan probes. Stay tuned for more information and photos, or follow research associate Nicolas Feau's Twitter stream!
First time I'm seeing @richamelin doing a #PCR in the lab @TAIGALab pathogen detection workshop #whereisyourlabcoat pic.twitter.com/HF6bvN05eF

— Nicolas Feau (@nfeau) February 20, 2014
Do you have any news on your research project that you'd like to share? Please let us know so we can feature it in our upcoming newsletters.
Internship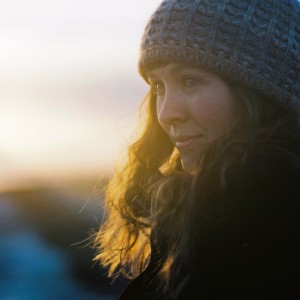 Intern Feature: Molly Moshofsky
In our Intern Feature series, we profile genomics.entrepreneurship@UBC interns and their work with our partner projects.
In our latest installment of the series, meet AdapTree member Molly Moshofsky. She has been working with Lee Charleson from the Tree Improvement Branch at Ministry of Forestry to identify preliminary work on BC indigenous persons' perspectives on climate change adaptation with particular focus on seed use on Crown land. This project forms the basis of guiding future policy development and consultation plans concerning assisted migration of plant species. Read more about Molly's internship experience at her profile page.
New Intern Recruitment for 2014
genomics.entrepreneurship@UBC is recruiting interns for 2014! If you have a specific need or challenge on your project that an intern can help you with, please contact us. genomics.entrepreneurship@UBC will provide funding for four months full-time or the equivalent part-time hours. For more details, please see our Internships page.
Upcoming Events
Communicating Science with Impact: Digital Storytelling
March 25th, 2014, noon to 1:00 p.m.; venue TBA
What's your story? Each day researchers around the world are engaged in asking questions that seek to build a better world. The story of an idea's transformation into meaningful real-world change can be instrumental in winning support and funding for future research. How can we, as researchers, tell the story of our work to engage audiences, potential funders, and those with the greatest potential for impact?
Join communication professional Daniel Presnell (Communication Manager of UBC Faculty of Medicine, organizer of Evening Rounds) for this free lunch-hour workshop on digital storytelling to transform your research into a compelling, dynamic and interactive narrative. In this session, Daniel will discuss the basic components of a story, lead you through a few exercises to get you thinking about your story, and look at techniques and tools, such as Storify, which can help you build a digital narrative with assets you create, and through collaboration and participation in social media channels like twitter, Instagram and Facebook.
For more information or to register, please visit the event page.
More Events
      View our calendar for more upcoming events.
Top Tweets
The Best #MOOC Course For #Entrepreneurs: Loving it lean! http://t.co/N9yZquYS7k #careers @UBC_GenEnt @eoinbates @sgblank — Harish Vasudevan PhD (@harrisvasu) February 6, 2014
"I can't imagine my science without social media." Interview with @emilysdarling: http://t.co/guCt49r6YW — Paige Brown (@FromTheLabBench) January 29, 2014
Follow genomics.entrepreneurship@UBC on Twitter.
Newsletter Subscriptions
If you would like to receive monthly genomics.entrepreneurship@UBC updates and notifications of upcoming events, please sign up here.
genomics.entrepreneurship@UBC is in partnership with Genome BC and Genome Canada.